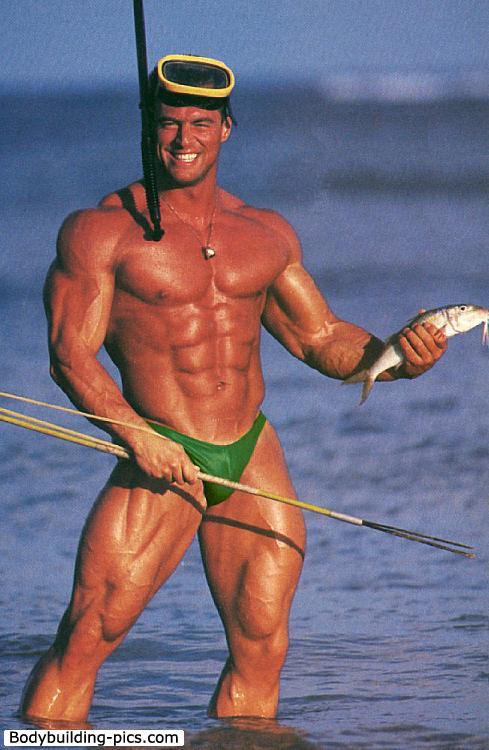 Hell-f_cking-yes it does!

For those who are not versed in the way of the collagen, I will explain: Collagen is connective tissue that is found in all animals. It can be found abundantly in tendons, ligaments and skin. The chicken skin you always throw out, for example, is filled with this stuff. But why eat chicken skin?

Collagen is made up of amino acids, which unless you were born under a rock, you know are key to muscle growth. However, it is key element to bodybuilding for reasons other than rare proteins. Here are ten reasons why eating more this goodness will make you bigger, stronger and faster.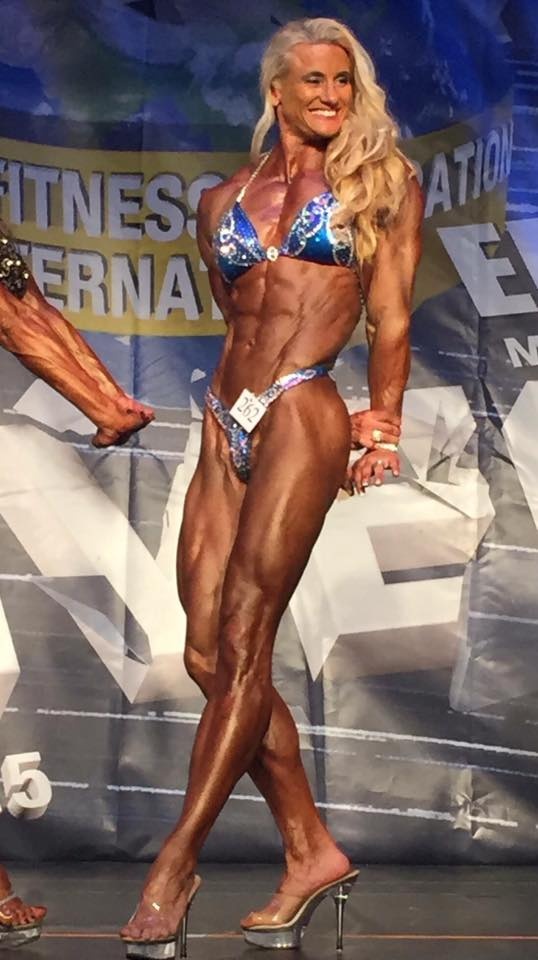 I just seriously think this stuff is awesome for creating a healthy, athletic, balanced body with a fast metabolism. I have read so much compelling evidence that time and time again finds so many advantages to our health and body by supplementing with glycine – the amino acid most prevalent in Gelatin and bone broth. I am a woman in my 40s and now achieving my greatest results (3rd place in the WFF Universe PRO show last week) with the least effort since overhauling my diet and favouring Pro-Metabolic Nutrition.

WHAT IS GELATIN
Gelatin is a hydrolysed collagen powder made from an entire animal. It has pro-thryoid, anti stress, anti inflammation and progesterone sparing (a very good thing) qualities. (I no longer consume whey protein due to its high tryptophan content – which is inflammatory and anti-thyroid)

We all know that to build muscle we need to keep our protein high.
Traditional bodybuilding diets promote muscle meat and whey proteins as the holy grail of amino acids for muscle growth. When in fact muscle meat and whey are high in the amino acids trytophan and cysteine and low in glycine and proline. Trytophan promotes a down regulation of metabolism, inflammation and degeneration. Including gelatin or bone broth when we consume a muscle meat meal (chicken, mince) enables the amino acids entering our blood stream to be balanced. Gelatin is in fact a protein that has in fact anti-inflammatory, anti-stress, and pro thryoid qualities.

CREATINE
Glycine is necessary for the biosynthesis of creatine which helps build muscle tissue and strength

PREVENTS MUSCLE WASTAGE
Glycine is also used for patient recovery from surgery as it can help prevent muscle degeneration.

ANDROGENIC
Glycine can be methylated into dimethylglycine (DMG) which has an important role essential for the biosynthesis of steroidal androgenic hormones that we naturally produce and are necessary to build muscle.

HGH STIMULATOR
Glycine helps stimulate the secretion of human growth hormone, an anti aging hormone that promotes lean muscle.

METABOLISM
Gelatin has amazing health and metabolic benefits. A leaner, healthier more energetic body will ALWAYS get greater results.

Glycine is generally considered a non essential amino acid because we can usually synthesise it from the food we eat. There is however evidence suggesting we cannot produce enough for optimal health therefore supplementing with glycine (gelatin/Bone broth)to help improve metabolism, muscle growth and to prevent inflammation should be considered.

HOW TO GET MORE GLYCINE IN
. It has no taste and mixes easily into my orange juice, yoghurt, coffee, eggnogs intra and post workout drinks. It is made from grass fed produce and is free of additives. Quality is essential. The gelatin from grocery stores is poor quality from pasture fed porcine and has a host of additives. Read my other posts about bone broth and how to make it.

MY PRO-METABOLIC MEAL PLANS
http://cherylfrost.com/produ…/pro-metabolic-nutrition-plans/

These plans are designed to increase metabolic rate, balance hormones, improve results from weight training and help burn fat keeping our bodies healthy. This is how I eat and my athletes eat. I can now be a figure athlete as well as healthy and lean. I include gelatin or bone broth during training, post workout as well as several times a day in these meal plans to help accelerate metabolism, build muscle, balance hormones and support a leaner body.

Facebook Twitter Tumblr Pinterest Google+ LinkedIn E-Mail

ABOUT THE AUTHOR
Cheryl Frost is a PRO Figure champion and an international fitness and figure comp coach. She is arguably one of the most experienced, knowledgeable and successful comp coaches in the industry today. Cheryl has been competing for 12 years and in this time achieved phenomenal success in INBA, NABBA and WFF. She has proudly represented Australia on the world stage five times.

http://cherylfrost.com/2016/07/02/gelatin-for-muscle-growth-seriously/