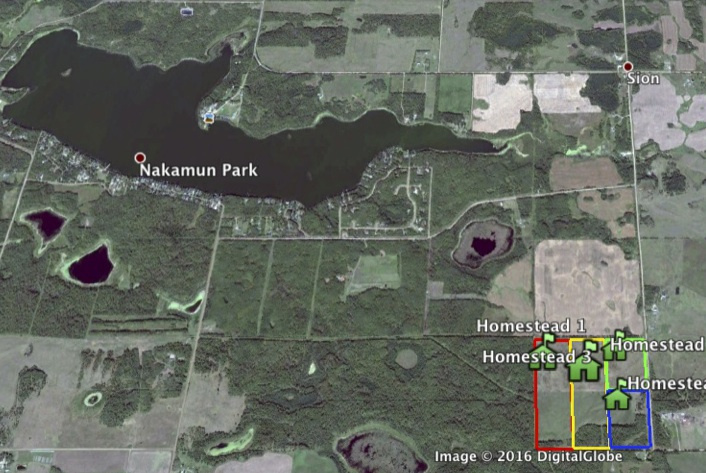 STRAWMAN FARM Now Offering 36 acres HOMESTEADS Only 30 minutes Edmonton 1/2 mile from Nakamun Lake

Your chance to own a 36 Acre Homestead in the County of Lac St Anne. Great location less than half hour to St Albert or West Edmonton. Great spot to build your dream home with room for animals. Gst will be applicable.

Think Outside the City!
A place to call home out of the city


Have you always dreamed of homesteading and living a more simple life?

This land is perfect place for an individual or group of individuals seeking a piece of homesteading property. Tillable acreage for farming and/or gardening. Minimal building restrictions and low taxes.

Land to graze livestock, to build your dream house, a place to build a private retreat to hunt, Close to multiple Lake's to fish and to enjoy all the water activities that this beautiful region of the Alberta has to offer!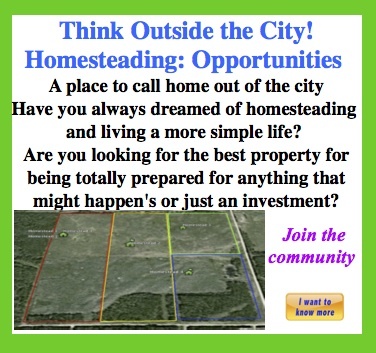 All across Canada, families are talking about the future. They dream together about having their own " House on the Prairie", complete with cabin, family cow and that neatly tended garden outside the kitchen window.

As we grow weary of the Rat Race, we long for something simpler, away from the hustle and bustle. Autonomy and Independence are hard-coded into our DNA.

You can begin today to grow your own vegetables and some of your own meat, fish and dairy If you like?

Buying Farmland as an Investment

Farmland Investment
Do you want a conservative, stable, income producing investment that is an excellent hedge against inflation? Buy a farm.

The value of farmland has risen steadily over the past 5 years and the race is on to gather up arable land – either to farm it or for development. Canadian farm prices rose on average 12% each year since 2008. In highly productive parts of Canada such as southern Ontario, farm prices have been shooting up 30% to 50% a year. Across the board, farm values are increasing far faster than house prices.

Several factors are driving increasing farm values:

Other than the fact that farm values are increasing, there are several other reasons why buying farmland is a good investment. Farmland is a vital commodity and as the world gets more crowded the value of productive land will only increase. The amount of farmland in Canada is limited and more is being lost to development every year. What survives will become more valuable. A farm is a hard asset that will hold its value. As populations grow and productive farmland becomes scarcer around the world, Canadian farmland will only become more desirable and valuable.

The economic driver behind farmland's long term value is undeniable. A growing world population means higher demand for food. The UN estimates the world population to grow to 9.2 Billion by 2050. This will translate to upward pressure on commodity prices and the need to greatly increase farming yields. According to the UN, in order to feed the world's growing and longer living population, agricultural outputs will need to double by 2050. In order for this to occur, output must increase by 3.4% annually. To put this increasing food demand into perspective, experts are predicting that agriculture will need to produce more food over the next 50 years than what was produced during the previous 10,000 years. Many of the rapidly growing populations around the world are located in countries with relatively little farmland.
For example, China has 20% of the world's population with only 7% of the world's farmable land. As their populations grow, these countries are quickly becoming net importers of food products. Canadian farmers will prove to be vital in feeding this demand. Combined with the growing demand for food, Canada is a prime location for agricultural investment.
Farmland offers an excellent hedge against inflation. Many investors face the challenge of simply maintaining the wealth they have already built. The threat of inflation can strongly impact an investor's real worth. Over the past 100 years, farmland has only decreased in value three times: during the great depression, the inflation crisis of the early 1980s and most recently during the housing crisis of 2008/2009. Despite three bumps in the road over the past 100 years, historical Canadian farmland returns are one of the most attractive asset classes that compares favorably with more traditional assets such as stocks and bonds.
Farmland is an extremely effective way to provide portfolio diversification. Because farmland has not been "institutionalized" to the same degree as other forms of real estate, it provides an excellent way to get away from the mainstream financial system.
Farmland can be less time and money intensive than other real estate. If the land does not have buildings, there is nothing physical to maintain. Modern technology means that farmers can farm incredible amounts of land; therefore they are constantly looking for new land to work. If a farmer is not leasing your land, it is typically easy to find another tenant.


36.5 ACRE LOT AVAILABLE.
$159,900

CALL 780-916-9032

OR

EMAIL: info@strawmanfarm.com

FOR MORE DETAILS