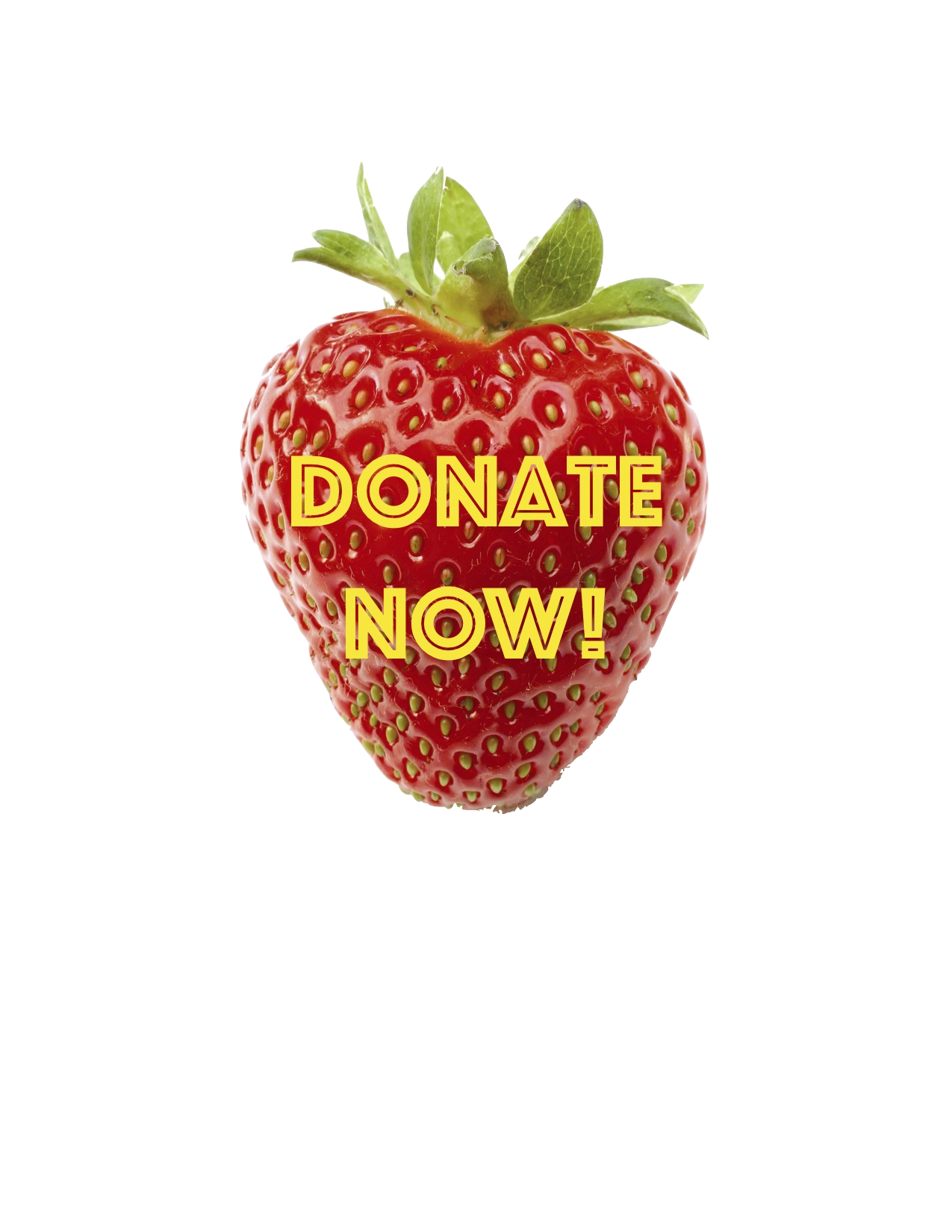 Strawman Farm Problem / Reaction / Solution
Our project is around real food production, consumption, and preparation. Strawman Farm's community food team is highly passionate and successful Developers/Farmers. We also organize events/tours at the farm, design and facilitate workshops around food literacy; with a fundamental vision and practice of education on real food.
The objective of this project is to establish an intensive agricultural education farm which will include the first Canadian Sky Greens vertical indoor farm. We plan to produce high-quality fresh fruits and produce for the local, national and international markets year round while maintaining a facility to explore/learn about the future of food. Our new innovative, transformative, and liberating approach is the driving force for our Food Mindfulness Movement; building a community of mindful growers and consumers.
Some of the highlights of our food philosophy are: respect for all life; food connects everyone and everything; food production and consumption should be fresh, lean, and clean; balancing between food production and consumption; zeroing down on all waste and food wastage. The company uses a combination of cutting edge, energy saving and efficient food technology in production. It is committed to the improvement of taste, quality, and nutritional value of produce. The company along with the animals; Strawman Farm will initially focus on growing produce using a world class award winning hydraulic vertical growing system by Sky Greens. It will also provide RESEARCH AND TRAINING for interested mindful growers and young agrarians. This project will be an independent cooperative work of community members and friends who have the passion and extensive knowledge and experience for growing all natural real food free of any contamination. Strawman Farm is continually developing, training, and gaining new skills for its community members and hired staff about sustainably raising livestock, vertical indoor farming, traditional gardening and the market place.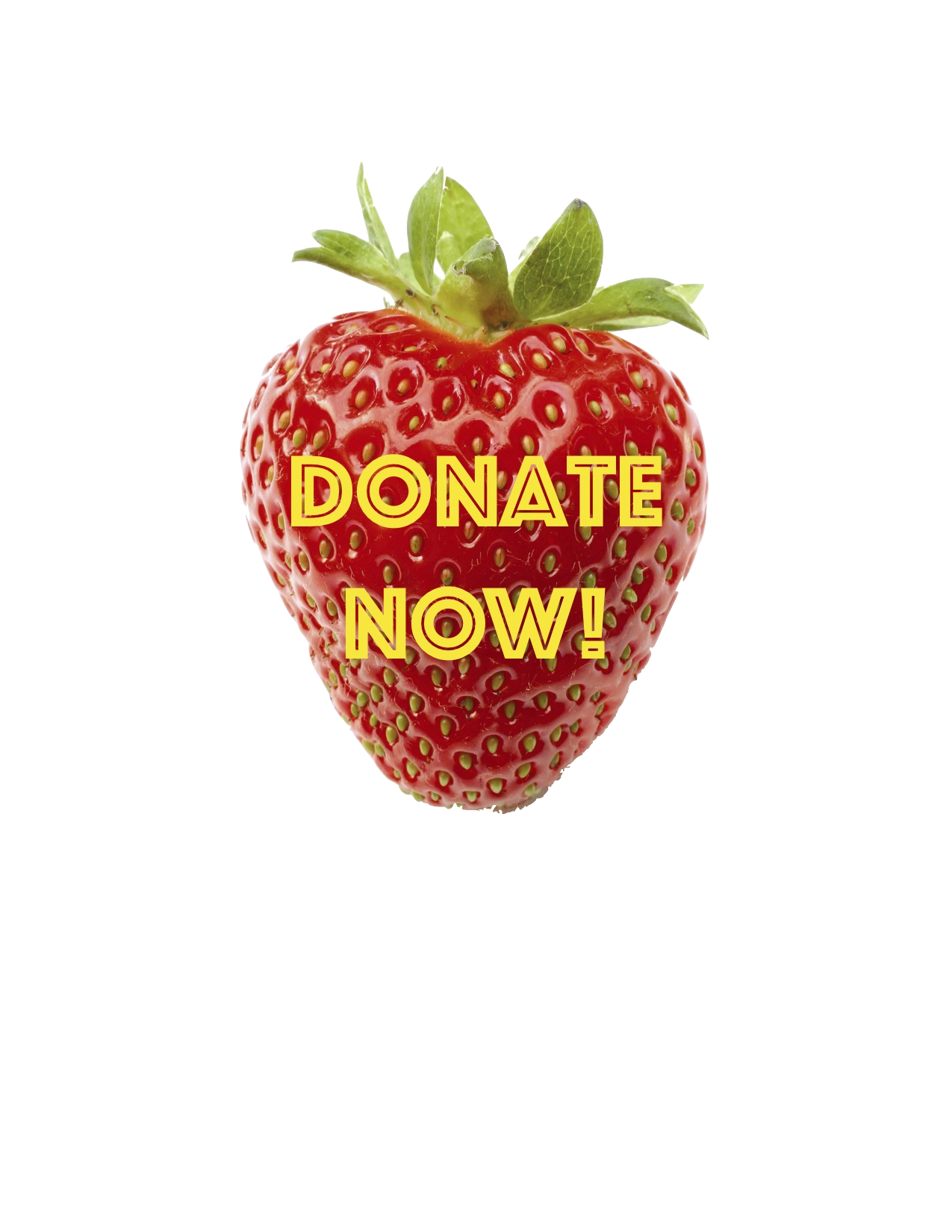 Problem: Flaws in the Food Industry
The Future of Food:
If we look around the world, approximately one billion people are more or less hungry. On the other the hand world population is expected to hit 9 billion by the end of 2060 which may lead to food scarcity and hunger. Keeping in view this productive model, we'll have to devise a food production strategy to increase food production followed by proper distribution by approximately 70%. It sounds almost
impossible, but scientists are coming up with answers, like vertical farming of fruits and vegetables. Organic production of fruits and vegetables is a $33.8 billion industry and is expected to nearly double by 2025.


How fresh is your produce?
The produce you buy from the supermarket or grocery store is not as fresh as you think. With many items, like spinach, the leaves may have been plucked no more than a few weeks before you purchase. But with many others, like apples, the fruit probably sat in cold storage for a year before making its way to the supermarket. In British Columbia for example, fruits ripen during a very short period (between June and September), with the occasional fruit like cantaloupe or apples taking until October or first frost. Keeping them in stores the rest of the year requires keeping them in cold storage and treatment with chemicals. In a warehouse setting they often sit at least 9 to 12 months; one investigation showed that on average apples are 14 months old before you consume them.

These stores aim to buy from producers that can supply year-round, so when it comes to chain stores "in-season" items seem to be a thing of the past. They no longer purchase locally grown produce that's only available for a few months out of the year, so chances are that even during peak fruit season, your peaches, plums and nectarines are still coming from other locations (countries).
Food products have always travelled to be sold far from where they are produced, especially when they cannot be produced locally.
Current types of food transportation in today's society include air freight, road and rail, specialized vessels like refrigerated cargo and container ships. Which ever mode of transport is chosen, food still has a complicated journey which becomes longer as food passes through the various production, packaging and distribution centres.
One of the problems that we have today is that we are eating more lectins than ever before. Modern farming techniques and transportation give us year-round access to handfuls of foods we previously would have only had seasonally, or
could only harvest a small amount of.
It is believed that plants evolved to have lectins as self defence against being eaten before they are ripe – or in cases such as unripe fruit simply being eaten at the wrong time. Today we have far too much access to "bad lectins", some of which can cause inflammation all over the body and may even trigger autoimmune disorders. Some lectins can also have toxic reactions in nerves and other cells, interfere with nutrient absorption in the gut and affect blood pressure. They can even cause hormone disruption, pain and weight gain.
According to Dr. Gundry, author of The Plant Paradox, the type of lectins found in the seeds of the grass family induce heart disease in experimental animals. (The grass family includes wheat, corn, rice, oats, rye, teff, wild rice, etc..)
When you hear farmers market what do you think? At first, my idea of a farmers market meant organic, locally sourced produce grown by hard working farmers who spend their life producing the finest fruits and vegetables for their communities without the use of chemicals and unnatural growth methods. Unfortunately that illusion was shattered when I was introduced to the business side of the farmers market world. These markets are a billion dollar industry, and there are some, not all, vendors who are more concerned with making money than they are about growing quality products.
CBC's undercover investigation on Farmers Markets in 2017 unveiled the secrets of today's markets. https://www.youtube.com/watch?v=YYwB63YslbA
We no longer have as many multi-generational farming families providing quality produce for their neighbours. They found vendors with no history of farming who are sourcing their produce from wholesale grocers, some vendors selling fruit bearing the label of a major manufacturer. Time and time again they find vendors selling produce claiming to be locally grown and "organic" when it was in fact sourced from a major wholesale supplier.
Henry I. Miller, a physician and molecular biologist and the founding director of the U.S. FDA's Office of Biotechnology wrote in a report for realclearscience.com stating that
"Any organic-approved pesticides pose significant environmental and human health risks. They include nicotine sulphate, which his highly toxic to warm- blooded animals; another is copper sulphate, a widely-used broad-spectrum organic pesticide that persists in the soil and is the most common residue found in organic food.
The European Union determined that copper sulphate may cause cancer and intended to ban it, but backed off because organic farmers don't have good alternatives.
More than two dozen synthetic chemical pesticides are permitted in organic agriculture, and organic farmers are demanding more. The reason is revealing. Organic practices are so primitive and inferior that constantly-challenged organic farmers periodically go whining to USDA's National Organic Standards Board (whose members are from the organic industry), which rubber-stamps their requests for new chemicals to be approved."
This is the reality of today's food industry, and we are aware of its flaws and ready for change. While the use of antibiotics in animal agriculture is widely acknowledged as harmful, the use of antibiotics in chemical-intensive crop production also poses unnecessary risks. Agrochemical giant Monsanto patents Glyphosate, marketed as a weed killer. It is the most widely used antibiotic in agriculture—attacking the shikimate pathway, part of the mechanism for producing certain amino acids in both plants and microbes. The main health impacts of antibiotic residues in food are the promotion of antibiotic resistance and disruption of the microbiota in the human gut. A human being contains more cells in and on the body that belong to microbes—and contain more microbial DNA—than those that originate from human genes. The human body, rather than being a distinct organism, should be thought of as a biological community, or "super organism," truly the product of co-evolution. Antibiotics from use on animals and crops are washed into waterways, where they find another environment perfect for encouraging the growth of antibiotic-resistant bacteria. Aquatic environments are rich in bacteria, and many of those bacteria contain genes for antibiotic resistance. Thus, waterways are another place where pathogens can obtain genes for resistance.
What is the relationship between our diet and our immune system?
A well-functioning immune system is critical for survival. The immune system must be constantly alert, monitoring for signs of invasion or danger.
Adequate and appropriate nutrition is required for all cells to function optimally and this includes the cells in the immune system. Thus, optimal nutrition for the best immunological outcomes would be nutrition, which supports the functions of immune cells allowing them to initiate effective responses against pathogens but also to resolve the response rapidly when necessary and to avoid any underlying chronic inflammation. In short, the performance of our immune system can be influenced by what we eat. And if what we eat is being grown and preserved by toxic chemicals, our immune system is compromised and we suffer the consequences of poor physical health and quality of life.
Reaction:
We need to change the way we go about producing food. Change your food change your health! Reducing our foot print and getting healthier food. Real food provides essential nutrition values for practicing and sustaining true health care. Berries, vegetables, green herbs, and mushrooms provide many essential nutrients such as vitamins, minerals, fibre, antioxidants, good protein and other essential substances that are important for good health.
Better food production and consumption creates:
● Better mind, body, heart, gut, and skin health.
● Lower risk of many cancers.
● Cleaner blood and lymph system.
● Enhancer of all senses, energy & stronger immune system.
● Healthier teeth and gums.
● Alkalized body pH and support of skeleton and joints.
In June 2009, a health issue created a major change in our families life style and we sold all our companies and properties. We were after good healthy food and wanted to get ready for what we thought would be the next big business meaning food and farming to sustain a better and healthier lifestyle along with local food momentum.
Our motto is feed your family and sell the difference!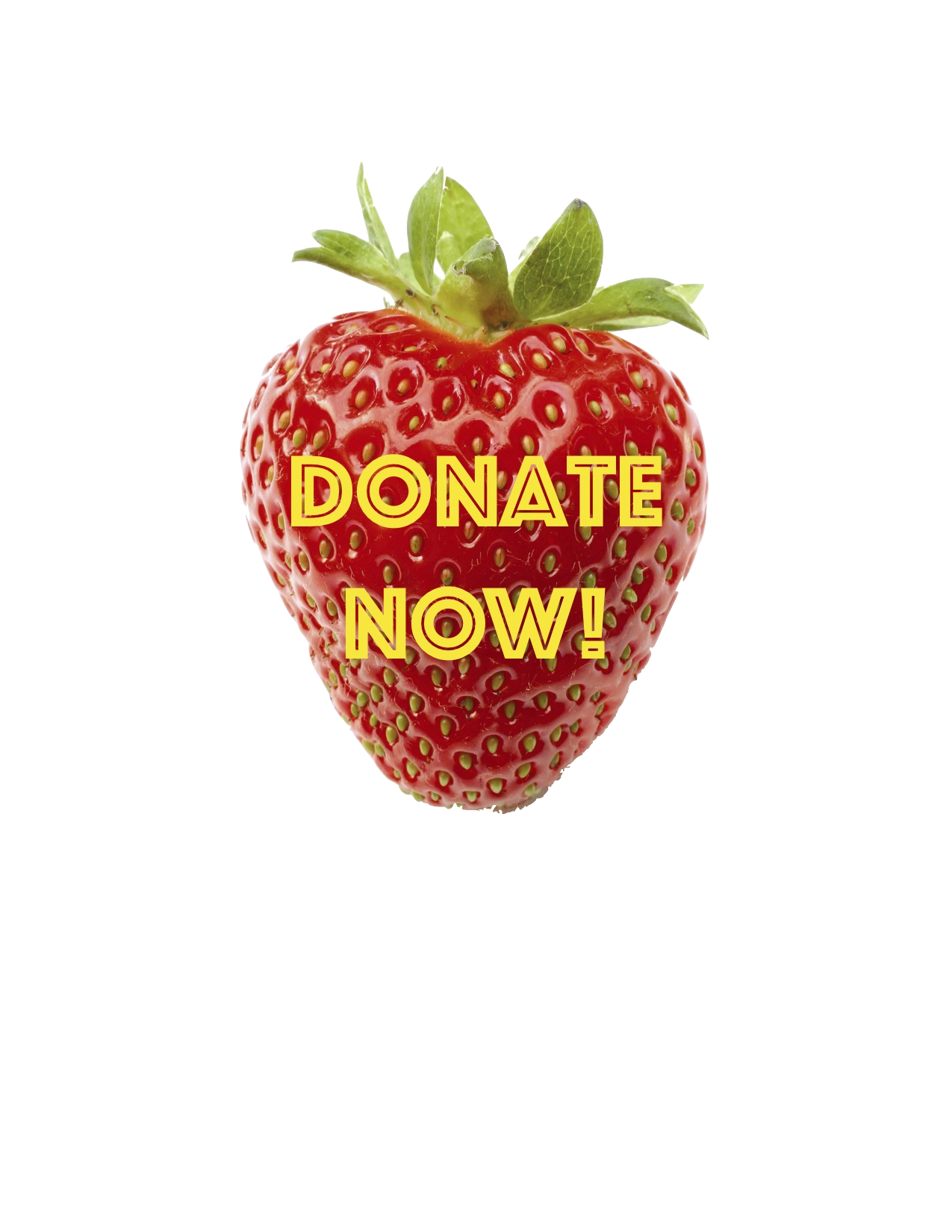 Education, Research, Services at Strawman Farm
Strawman Farm's team is highly oriented with integration of advanced communication and technology and up to date utilization of all aspects relating to high quality food production, consumption and proper food preparation. It will be taking steps for updating its own staff's knowledge but also will provide workshops and tour events for interested groups. Strawman Farm is not just a farm or work place but also is a home to a continuous lifelong learning facility. Many formal and informal tours and educational programs for community organizations, other local visitors or entrepreneurs and international scholars have been organized during the past few years. Strawman Farm has developed a unique project initiative entitled Food Literacy Mindfulness Movement. This is an educational, entertainment, and research based program with a focus on real food production and preparation. This program intends to build self-awareness about zeroing food waste by using methods such as composting and creating our own bone broth. As for the workshops or training programs participants could be from all walks of life and/or culturally diverse background including all ages from all sectors such as community organizations, seniors and their family members, children and their parents, all levels of schooling, and other public or private interested groups. The workshops are hands on and include food preparation and sampling or full dining services like a collective kitchen depending upon the needs and interests of the participants. Our research team will set up a comprehensive monitoring system that will be continually capturing and analyzing the essential data throughout all processes of production (types, observations, and controls), food handling and packaging, marketing, delivery, and the feedback we receive at all times. Training programs and grants are also explored, available, and will be utilized for staff training as needed.
You deserve to know about the food you're eating.
We owe it to ourselves as human beings to know where our food is being sourced and what is being used to grow it.
What is being used to preserve it throughout the year?
These are questions that you might be asking yourself, and those are questions we are not afraid to answer.
Solution:
Local Food Production
Vertical Farming - Beyond Organic, Crop Sustainability & The Future of Farming. The vertical farm is a facility that looks like it jumped off the page of a science- fiction novel instead of agricultural textbook. But don't let that trick you. We are as natural as you can be indoors with organic nutrients, Lady bugs and other Insects for pest control, bees for pollinating and so on. The company is a combination of cutting edge, high quality, efficient food technology and production. It is committed to the improvement of taste in vegetables and excellent quality and nutritional value. The company will provide education, experience and research in the vertical indoor/hydroponic/aquaponics growing field. It has the experience and extensive knowledge of growing free from any contamination. This will be an independent collaborative family based project. It tends to supply strawberry, mushroom and vegetables for the local, national and international markets. Strawman Farm's products are the taste of the future.
The first crops grown have been making a big impression! Growing Indoors is rapidly becoming recognized as the most productive and efficient form of food production. Whether produce is grown indoor under artificial light or outdoor in sunlight, indoor cultivation offers strawberry growers many advantages : We are well on our way to becoming Canada's first Vertical Indoor Education Farm supplying Canadians with a Education center growing beyond organic products. and
we're asking our fellow Canadians for help.
The future of farming is here, help us make history.
Let's teach Canada's next generation hwo to feed their local community!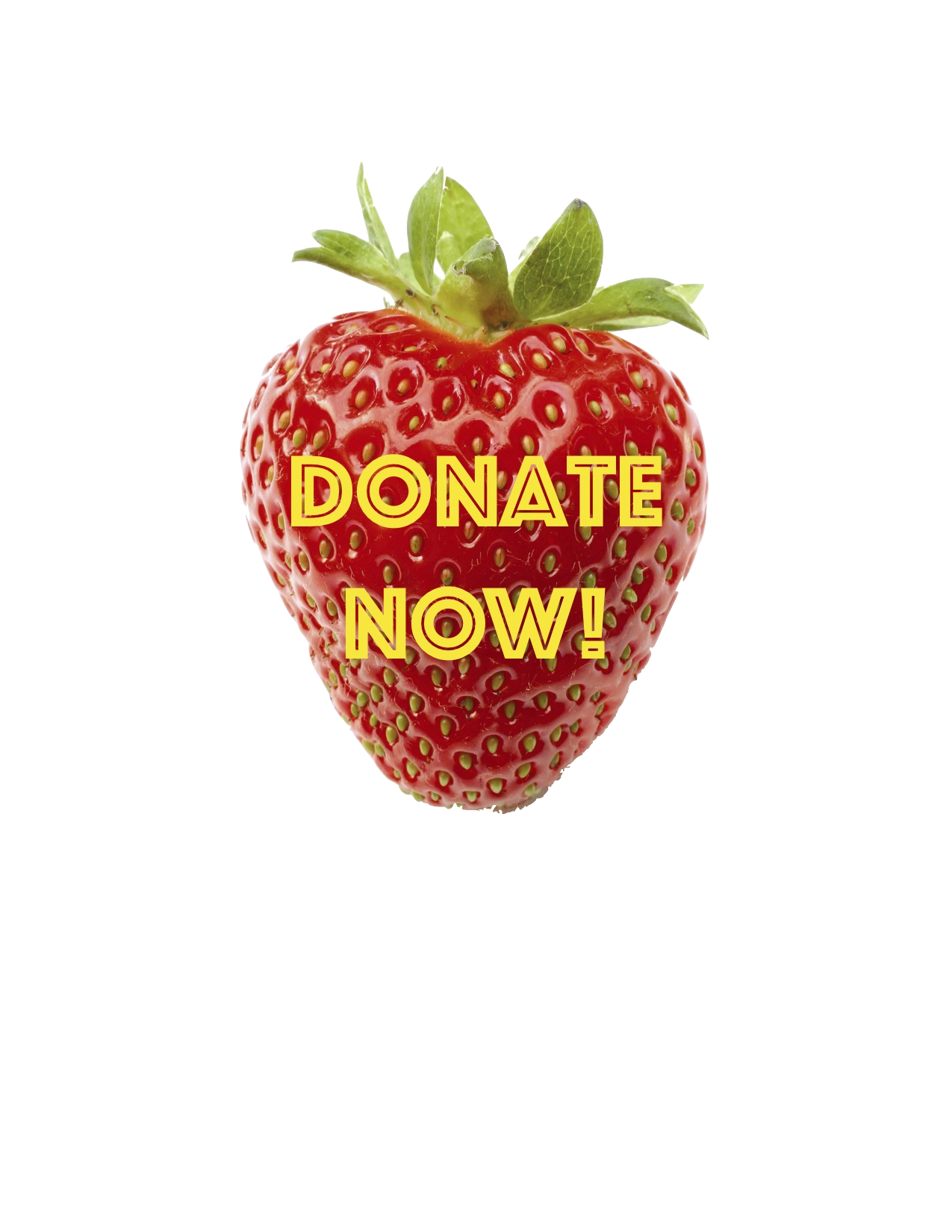 STRAWMAN FARM:
FROM THE RANCH TO YOUR TABLE.
Strawman Farm's excellence in the natural health space is evidenced by its commitment to the highest quality natural food products. At the Strawman operation we take great care in raising our animals in a low stress lifestyle, keeping in mind the quality of life for our animals, the impact our ranch and process has on the environment and the impact our actions have on the quality of our finished products. We rear animals and grow fruits and vegetables with
● NO antibiotics,
● NO growth hormones, ● NO steroids
● NO vaccines
● NO pesticide,
● NO herbicides
● NO chemicals
It is so important to us that we keep all our finished products 100% all natural.
Our animals have lots of room to roam, graze and grow. The spaces we give our animals allow them to remain wild and live on their instincts according to their own social hierarchies. Throughout the course of their lives, our animals are minimally
handled, respected and humanely treated.
Strawman Farm and its team care deeply about their land, their animals and sustainability. They oversee all operations on their ranch and are hands on with the management of their animals. The products we sell across the country are the same products we put on our own table and share with our family and Friends.
With the edition to our Beautiful 2000 square foot government approved commercial kitchen we do everything we can to ensure that our products are with us throughout the entire cycle from ranch to plate. Our growing operation is more and more allowing us to raise our animals from birth and oversee the process all the way through production.
You can feel good about putting any Strawman farm product on your table. We feel very confident about the high standards we live by to produce it. You can rest easy knowing that the products we send you are 100% natural from a ranch that cares about its animals and the land
With any superior food product, the other key element is unmatchable taste. Strawman Farm has spent countless hours refining protocols to arrive to our flagship products we are known for today.
Once products arrive to client's houses, Strawman Farm does not stop there. Strawman Farm understands 110% client satisfaction is the key to being the undisputed leader. Strawman Farm strives to create a personal relationship with every one of its valued clients and is concerned about the health and welfare of every single client. Most clients come to Strawman Farm with a need to transform their health for the better and Strawman Farm not only understands this but makes this our core focus. We listen to every client's needs and customize an individual plan that will assist it's clients to derive the greatest benefit from our products and wealth of information.
From the early pioneering recipe refinements of the founders, to our visionary product developments that include coming new expanded vertical indoor strawberry farm. we forge boldly into the future of premium Local food luxury.
Our Farm
Strawman Farm was founded on the idea to bring top quality, ethically raised products directly to the people: ranch to table.
Modern-day vision, exceptional quality, signature levels of innovation and world- class customer service makes Strawman Farm not just a food product, but a work of passion to health and helping others improve their lives. Strawman Farm also now functions as a Local educational resource about Food and how it relates to
the body, farming and natural remedies . Inspired by the tremendous health benefits of bone broth an other natural remedies if you have any questions about health remedies we are always willing to help you on your recovery to optimal health. Give us a call or shoot us an email; we are ecstatic and grateful to help. Strawman Farm specializes in creating healthy, delicious and all natural Beyond Organic products.
Our mission is to make healthy food products available to anyone who wants it. Educated people on how food relates to the body and where your food comes from.
In addition to the natural pasture land for bison and commercial kitchen facility with a large walking cooler and freezer and cooking facilities with a food handling permit, there exists a beautiful 16000 sf indoor building facility for growing fresh produces such as strawberry, mushroom, herbs and vegetables. Strawman Farm also is fully permitted to produce, prepare, cater, and sell food to groceries and food stores. We have organized events for local and international visitors and cherish to have school children along with their teachers and parents for farm tour, food preparation and dining together using real food and learning about Food Literacy. We continue to sell our products made in the commercial kitchen including our bone broth, sauerkraut, Cinnamon honey remedy soups and of course the bison and grass fed beef. Providing Edmonton area residents and visitors the opportunity to purchase their food directly from farmers and enable people to come together to celebrate fresh and natural healthy food made at the farm. We also take part in local farmers market and have mutual business relationship with several local vendors, stores, and restaurants in Edmonton. We also have our own website, face book and E-commerce store.
We have now downsized our Bison head and have added grass fed beef we have worked in the food industry for 9 years for making important contacts and finding the right team. We are now ready for PHASE 2, the next style of growing fruits and vegetables. We have a plan and have now converted our 16,000 sf building into North America's (Alberta's) first Sky Greens using hydraulic vertical, planting 33,696 strawberry plants indoor all year round. This is accompanied by the completion of an completely control environment, indoor pond for the plants water and a suitable and natural environment embracing the bees and insects .
We are well on our way to becoming Canada's first Vertical Indoor Education Farm supplying Canadians with beyond organic produce and we're asking our fellow Canadians for help.
The future of farming is here, help us make history.
Let's teach Canada's next generation hwo to feed their local community!