Click below links to find out more about each topic

Bone Broth vs. Stock

Bone Broth on Dr. Oz
Bone Broth Protein Content
All Natural Grass Fed BONE BROTH
Our Bone Broth is the unsung hero of our collection.
Farm to plate this all natural broth is made in our commercial kitchen .
It works great as a base for soups, sauces, grains, beans or add some soup ingredient for a delicious and easy lunch.
A warm cup in the morning is a simple and nourishing tonic to begin the day.
Please Note: Our broth is very dense and does not need to be eaten at its full concentration. Feel free to dilute this , mineral rich supplement with water, vegetable stock or whatever you choose.


MAKE SURE WHAT YOU CONSUME IS REAL BONE BROTH!
CHANGE YOUR FOOD! CHANGE YOUR HEALTH!
START WITH THE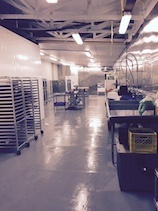 There's a lot of companies out there trying to make a quick buck off the surging popularity of bone broth

to people that are not educated about it.

THE NUMBER ONE THING YOU SHOULD DO IS LOOK AT THEIR INGREDIENT LABEL LIST,

COMPARE BONE BROTHS YOU'RE CONSIDERING BUYING, AND CONSIDER THE BELOW:

If it's not made with all natural ingredients, don't buy it.
If it comes from concentrate, don't buy it.
If it doesn't gel in the fridge, its not real bone broth

(most powders and bone broths that don't need to be frozen/refrigerated will not gel! and usually have additives)
If it's not made Local don't buy it.
Even well known "Drs" online with big facebook pages are marketing bone broths, protein powders and collagen supplements that are violating the rules above and even go as far to manufacture their products with cheaply sourced chicken and beef stock powders (made in China!!) that are nothing but quick-processed bouillon with no nutritional value; and are not even real bone broths!

DON'T BE FOOLED BY GOOD MARKETING!

Additionally, most broths (often labelled "stock") from the grocery store rely on high temperature, fast-cooking techniques, and cheaply mass produced non-natural ingredients which result in a watered down, non-gelling, nutritionless liquid; so you're missing out on the benefits of a gelatin-rich broth full of collagen and minerals.

In addition, unnatural flavor chemicals (like MSG) and preservatives are often added. Some companies selling "Bone Broth" K-Cups even try to disguise this by adding Yeast Extract instead of MSG; which is a clever form to disguise MSG's most active ingredient -- free glutamate.

These "bone broths" are usually not much more than flavored water. Even the packaging itself can be toxic.


If you're interested in the healing and nutritional properties

of bone broth
(which is most likely why you're interested in bone broth in the first place)
you'll either need to cook it yourself or buy broth made the natural, healthy, original way like Strawman Farm

Strawman Farm it's the best!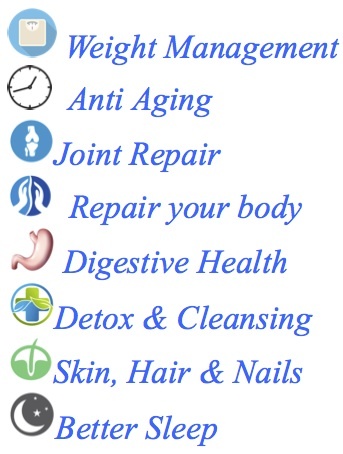 BONE BROTH BENEFITS

(HEALTH BENEFITS)
The benefits of bone broth

are so numerous it is considered a superfood.

Many nutritionists recommend bone broth for causes as varied as leaky gut syndrome, poor digestion, joint pain, dry skin, brittle hair and nails, auto-immune diseases, and even cancer. Most patients that drink bone broth see marked improvements in intestinal and overall health issues. Bone broth is also one of the three pillars of the Los Angeles Laker's professional basketball official team diet. If it's good enough for professional sports teams, it's definitely good enough for everyone else!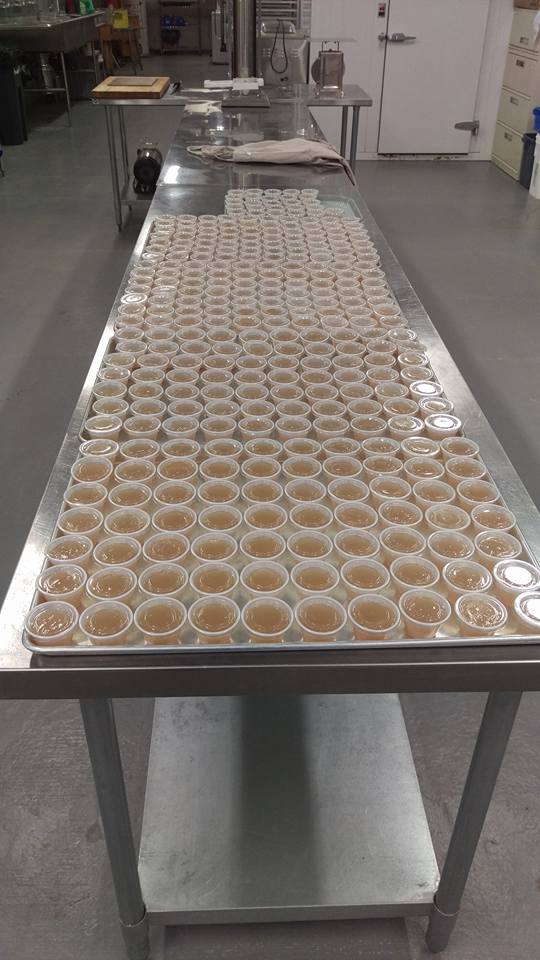 Here's why you should be drinking bone broth:

1. Heal and seal your gut. According to Jill Grunewald, a holistic nutrition coach and founder of Healthful Elements, a cup a day works miracles for leaky gut syndrome but it's also good for protecting non-leaky guts. The gelatin in the bone broth (found in the knuckles, feet, and other joints) helps seal up holes in intestines. This helps cure chronic diarrhea, constipation, and even some food intolerances.

2. Protect your joints. Taking glucosamine supplements to help with joint pain has been common knowledge for years, but it turns out that bone broth has glucosamine too. But unlike pills, the broth also includes a host of other goodies that help keep your joints happy, healthy, and pain-free. The chondroitin sulfate in bone broth has been shown to help prevent osteoarthritis.

3. Look younger. Bone broth is a rich source of collagen. You can find collagen in all kinds of "plumping" products these days, but why stick it on the outside when you can drink it? Not only is drinking it cheaper, but it can make your skin, hair, and nails look just as radiant.

4. Sleep better, and feel better. The glycine in bone broth has been shown in several studies to help people sleep better and improve memory.

5. Immune support. Mark Sisson, author of The Primal Blueprint, actually calls bone broth a "superfood" thanks to the high concentration of minerals. He says that the bone marrow can help strengthen your immune system. (Something that won't surprise your grandma who always made you her famous chicken soup when you got sick!) A Harvard study even showed that some people with auto-immune disorders experienced a relief of symptoms when drinking bone broth, with some achieving a complete remission.

6. Stronger bones. The phosphorus, magnesium, and calcium in the bones seeps out into the broth leaving you with the essential building blocks for healthy bones.

7. More energy. If you read accounts of bone broth, you'll notice everyone swears by the energy boost.